The same exceptional shoes, under one exclusive brand.
With a wide collection spreading across 3 different banners (Jean-Paul Fortin, Les Pieds sur Terre, Clarks) jeanpaulfortin.com is a lot more than a simple shoe store.
Yes, Jean-Paul Fortin does provide exclusive, renowned and fashionable footwear.
Yes, the service offered is extremely personalized and attentive.
But what Jean-Paul Fortin does best is raising Canadian's footwear standards since 1964. Always on the lookout for the latest trends, its collections are carefully handpicked to provide you with all the shoes you may need for a sophisticated look from head to toe.
Archive photo, Jocelyn Paquet collection.
An established footwear destination since 1964
Passionate about footwear, Paul Fortin opened his flagship store on rue St-Jean in Quebec City, combining his name with the street name where he first set up shop. The values and business model he established then still guide every action taken today: offer exclusive, high-end shoes, guarantee an incomparable quality and give exceptional service.
Footwear, a family affair
The Monat family, whose youngest generation is the 3rd one in the business, acquired the company and its 5 stores located in the Quebec City area. They made the decision to keep the Jean-Paul Fortin name as it had become synonymous with quality, exclusivity and a one-of-a-kind customer experience.
A name that resonates throughout the footwear industry
If the decade after the millennium was a veritable springboard for the world of fashion, it was equally so for the company, with the launch of its comfort division under the Pieds sur Terre brand – carefully preserving Jean-Paul Fortin's fashion identity. Enjoying a growing success in the Greater Montreal Area, little by little the company opened new locations and succeeded in making its mark on the Island.
A productive partnership
Sensing a tremendous opportunity with the opening of one-brand stores across the country, the Monat family partnered with the renowned Clarks brand and opened its first franchise store in Canada. This collaboration proved profitable, and that first store quickly transformed into a chain of 12 Clarks stores located throughout Quebec and Ontario.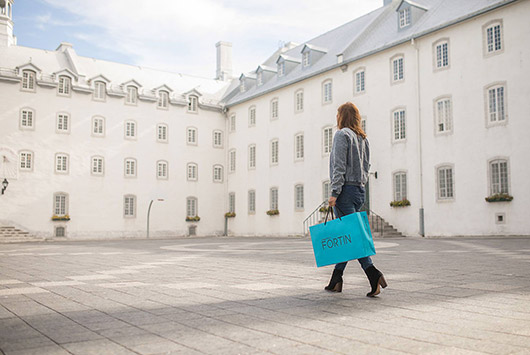 Always going the extra mile for its customers
Its dedicated team of buyers travels through Europe each year, in search of elegant and exclusive shoes for its customers, while always making sure to offer the most in vogue international brands. To extend the exclusivity of its products to its stores, Jean-Paul Fortin also updated all of them with completely redesigned interiors.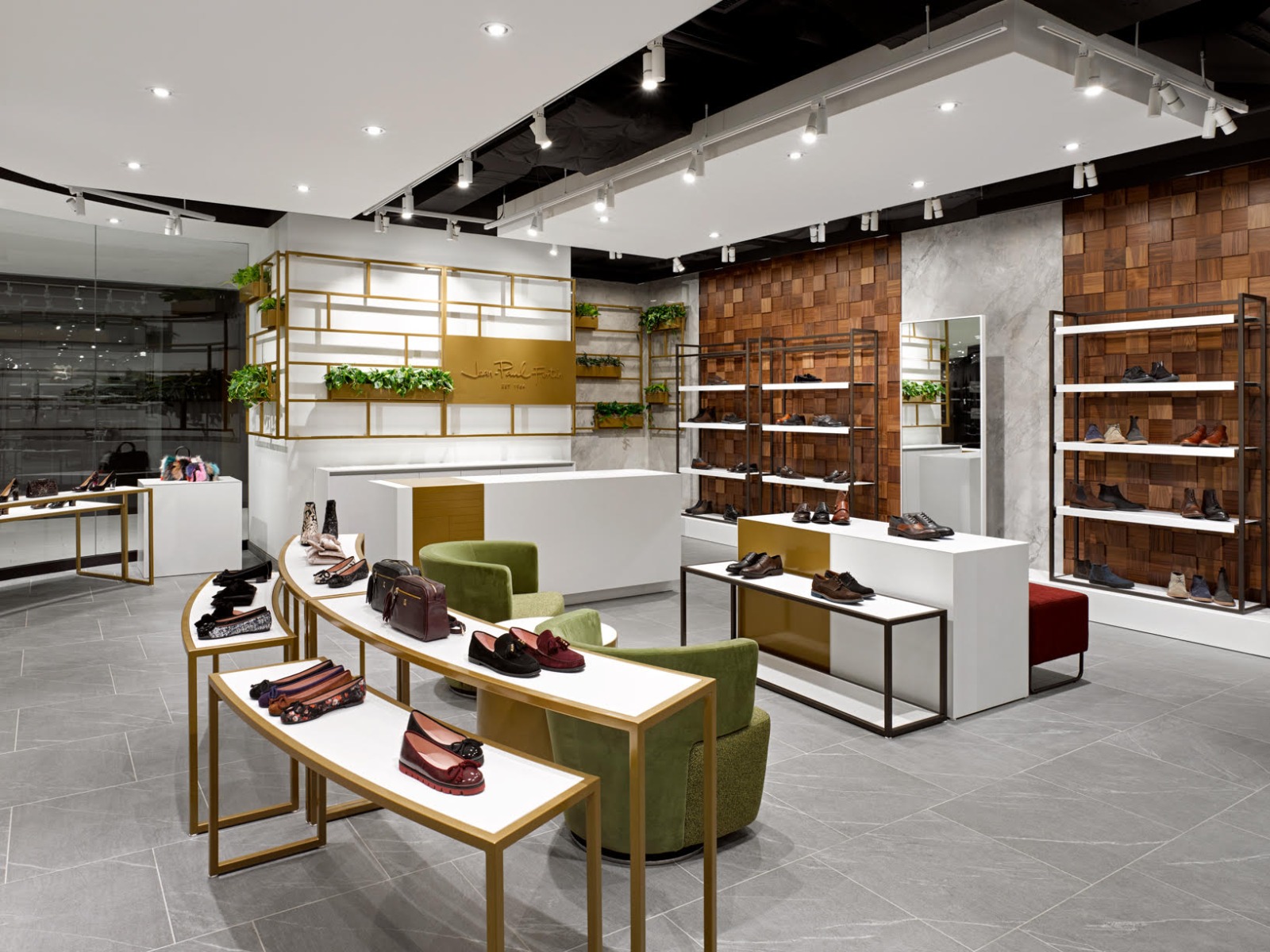 Going further but never losing sight of its true colors
Jean-Paul Fortin is taking another important step forward by adopting a new branding inspired by its original logo and by exploring new horizons. As part of this new era, Toronto will be home to a brand new concept store, the company's first outside the province of Quebec!